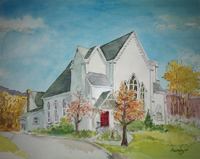 Thank you for visiting the website of the Round Valley United Methodist Church located in downtown Lebanon, New Jersey.
Our mission is to be a welcoming center of Christian fellowship where all may gather to share the joy of our faith and connect through meaningful experiences, nurturing spiritual growth and well being through education, sharing, and community service.
The United Methodist Church has many doors through which people share in serving God and others. Whether you visit in person or via the Internet, we hope you discover something here to encourage you in your spiritual journey.
Together, we can open hearts, open minds and open doors. The people of The United Methodist church.
Worship Place & Time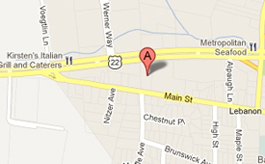 Place
30 Main Street
Lebanon, NJ 08833
(908) 236-2332
Time
Every Sunday Morning at 11:00 AM EST
Sermons
Please click [HERE] for online sermons and testimonies from Pastor Paek.
Daily Devotional
Lent 2014
March 7th, 2014
---
You have heard people say. "Love your neighbors and hate your enemies." But I tell you to love your enemies and pray for anyone who mistreats you. Then you will be acting like your Father in heaven.
(Matthew 5:43-45)
-Click to read more-
Please click HERE to view past Daily Devotionals from Pastor Andrew Paek and our former Pastor, Jessica Campbell.